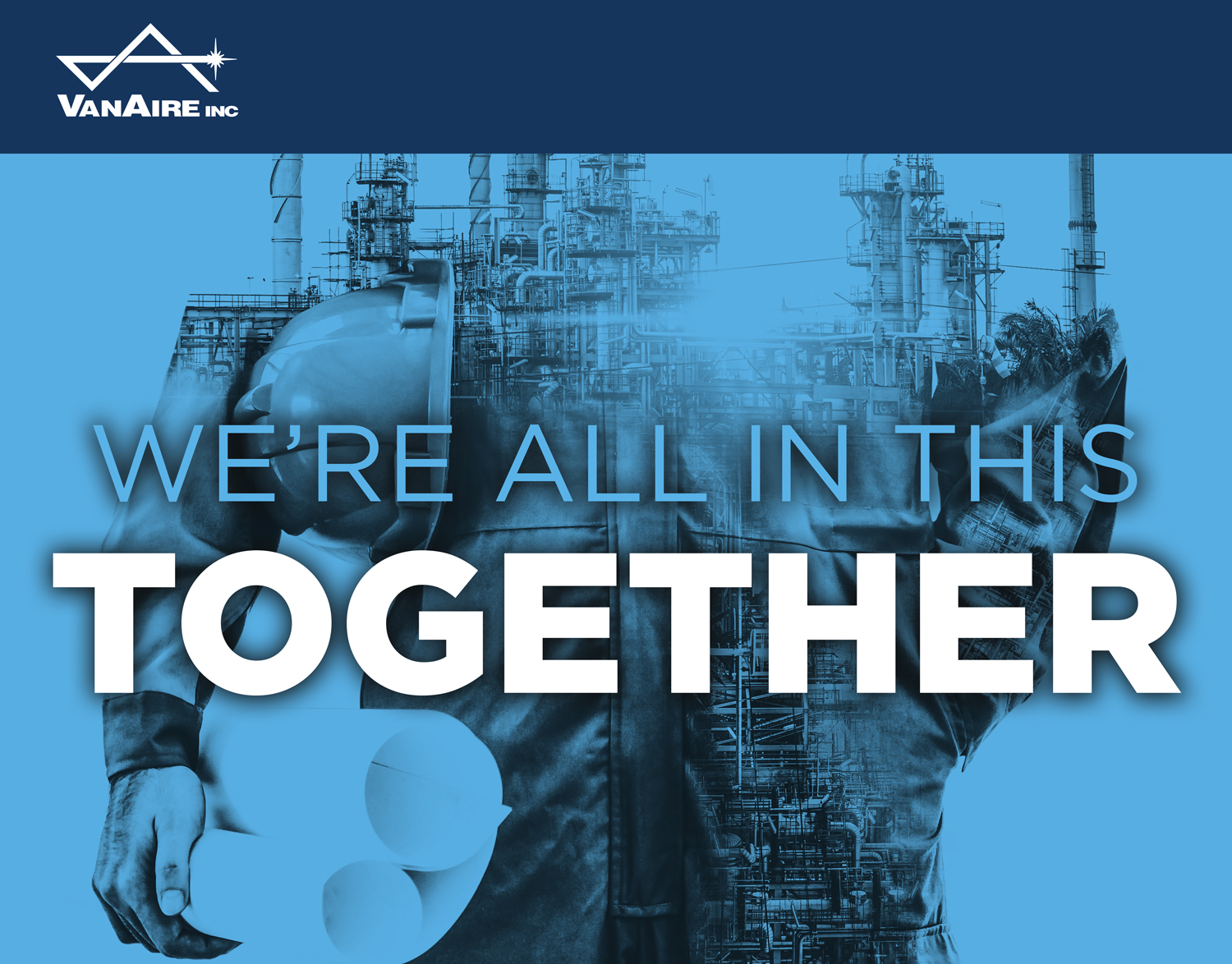 And we've got your back.
VanAire is identified as an Essential Critical Infrastructure Workforce; our team is here for you. Our staff of over 75 professionals, and the families they support, are committed to keeping you up and running. At this very moment we're engineering, manufacturing and shipping product while proactively implementing additional measures to ensure a safer workplace.
So if there's anything you need, whether you are a customer or other valued partner, please don't hesitate to contact.
Together, we'll get through this.
VanAire
Gladstone, Michigan
info@vanaireinc.com • 1.800.VanAire